There is no official and exact definition of spiritual growth. We – and many others – use personal spiritual growth as synonyms for other terms like e.g. personal spiritual development, to develop higher awareness or to develop higher consciousness.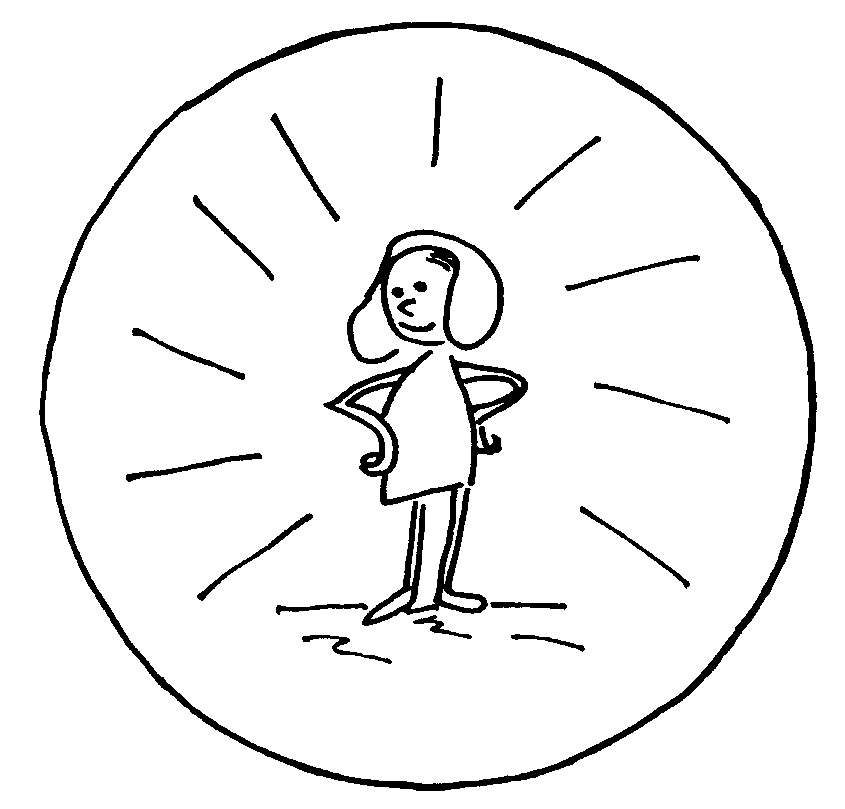 With our understanding of spirituality , one can also define personal spiritual growth as way to integrate spirituality to a higher and higher degree in our daily live.
We have seen here that we can compare human development with the achievement of virtuosity in a particular activity (for example making music, sport, handcrafts etc.). The basic rights of existence (the equal right of all beings to be on the earth, to develop and to carry out their tasks) must be so strongly internalized that in every situation we automatically act according to these rights without having to think about it. We refer to this ability in the following as awareness or consciousness. Spiritual growth means developing this ability further.
We can use the model of a bright lamp to represent our level of awareness or level of consciousness : Our body represents the lamp which is lit ever more brightly as our awareness (consciousness) increases. The brightness of our awareness (consciousness) lights up our surroundings so that we can see and hence perceive additional aspects of ourselves and our surroundings.
The light fully illuminates a space around us which is approximately the shape of a sphere. In the following we will describe this space as the awareness sphere or consciousness sphere. It serves as model for our spiritual level or spiritual growth: We can clearly perceive everything within the sphere with our common sense or our intuition. Outside the awareness sphere (consciousness sphere) the brightness of our lamp is no longer sufficient. The further away something is from our sphere the less easy it is to perceive it.
We can now define personal spiritual growth as follows: Personal spiritual growth is the personal development to enlarge the diameter of the above mentioned sphere of consciousness. As such, personal spiritual growth is an integral part of our purpose of life.